News
>March 2003
Please check the show section or the guestbook for recent fawn updates. My updates have become slim due to temporary loss of internet, but that doesn't mean there hasn't been news! I'll be back up and online shortly with a new design and new photos from Scott. Stay tuned and thanks for your patience! Cheers, carly xo
>January 2003
ATTENTION: THE SONIC UNYON SHOW IN HAMILTON WITH CHORE SCHEDULED FOR JAN. 17TH HAS BEEN CANCELLED AND WILL BE RESCHEDULED AT A LATER DATE... CHECK THE SHOWS SECTION TO SEE OTHER DATES STILL LISTED.
=====
Welcome back everyone! Raising the Fawn and myself included hope you had the best New Year ever! I think a website redesign will be coming into tune sometime in the next two months, so keep your eyes peeled right here for more.
In the meantime, Raising the Fawn have finished production for their latest album The North Sea (we can't WAIT to hear it! See the listing of songs in December's news below) and Eye Magazine have written a blurb about them in the end of year Best Of... "T.O. 2003: your new Favourite bands" (how very nice, supportive and cool of them) :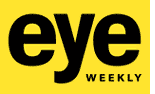 "Raising the Fawn's intimate, delicately crafted 2001 debut won the band prime opening slots for the likes of Mogwai, and judging by the works-in-progress we've heard, the influence of the temperamental Scottish noise crew has definitely rubbed off on the tumultuous epics Crossingham has in store for album No. 2. Ladies and gentlemen, start your pacemakers and grab your hankies." - Eye Magazine (Stuart Berman)
Read more Eye Magazine picks by clicking on the link here. Look for more updates soon and watch the shows section for new ones that will surely be posted! There is already a show happening on January 18th in Hamilton with Sonic Unyon band CHORE and then near the end of the month there is one in the works for the El Mocambo!
>December 2002
On the Raising the Fawn new recording front, here's what's up: for the new record approximately 7 out of 8 of the songs to be on the forthcoming album The North Sea have been completed. Word has it (straight from our ever-wonderful Scott Remila) that they ended up adding a few final touches to the songs they were mixing last month... "... just little textures..." and most recently they were able to get together to mix the 7th song out of 8 in total for the album. Here are the song titles in no particular order for those of you who are hungry for more 'Fawn:
* Home
* The News
* Drownded
* Top to Bottom
* Gwendolyne
* July 23rd
* e.t.a.
* The North Sea
Apparently the new material will run approximately an hour in length and there are a couple of songs that could be considered real 'epics' :) RTF are still speaking to several fine people and organizations regarding getting this album put out and they are currently looking forward to a bit of feedback and guidance regarding the new material and help on getting it out and heard amongst the public! They are also waiting on the artwork that will go with the new CD which a few friends are helping them out with...
LIVE RAISING THE FAWN
As far as Raising the Fawn live shows are concerned; Scott R. plans to take a break during a couple of weeks in December and over the holidays, so there won't be any shows to look forward to until January it looks like (for now anyway:) So stay tuned and keep checking back for further news broadcasts; same channel, different time! Have a great holiday season everyone!
>October 2002
The new record has been recorded! After spending a weekend at their friend Rich's cottage, Raising the Fawn has completed the recording for their new CD. The music is much fuller than the debut and closer to what the band has become over the past year. Mixing and mastering are all that remain, after which time, the band will try to complete the task of finding the record a home. The title of the new record is to be The North Sea. Nearly all of the record has been comfortably worked into the live set, so please go out to an RTF live show for a teaser! See the shows section for more details on upcoming live 'fawn dates!
>September 2002
Raising the Fawn continue to work on their latest recording (album #2!)... Here's what Scott had to say: "...The recording's souding pretty wicked so far.... 7 songs are pretty much ready, and one more to record entirely. I think all of the recording and mixing should be done by mid-October! Lots of work! ..."
In the meantime Raising the Fawn fans can catch the band live with Enon at the Horseshoe Tavern on the 25th of September!
>July 2002
John has been vacationing in Australia for a while but is now back home on the range. Raising the Fawn have a couple dates listed in the Shows section for you folks back home to check up on and hang out at! The Fawn are still in the process of recording their new album (and I know there are those of you wondering what's up lately:) so stay tuned for the progress on this. Since John has gotten back from Aussie-land I believe he has begun laying down the vocal tracks. Hopefully they'll break down and let us fans have a preview of one of the new tracks before the album is actually released! *hint hint!* Here's a quote from John himself to keep y'all anticipating this new RTF CD release, proper-like: "It sounds great, very full and rich and more in line with the live show, which is what we wanted." Sounds fabulous! Bring it on Raising the Fawn!

>April 2002
Make sure you check out the LIVE shows section to catch up on where you can see Raising the Fawn around Toronto this month and next. Near the end of April you can catch them live with Halifax's shining star Joel Plaskett at the N.A.C. As well, John will be making some mischief of his own come May for the series Radio Mondays over at the Rancho Relaxo, where he's sure to pull out some surprising numbers for the crowd --it should be one fabulous evening! Stay tuned for album news as well which should be coming closer near the end of spring/beginning of summer! The band puts it in high gear when they begin recording what I'm sure will be a stupendous follow-up to their first self-titled release! We'll be posting the news here as soon as we have it!
>March 2002
New website, new press, new show dates and more updates to come! Make sure you don't miss Raising the Fawn playing this month with Austin, Texas' ...And They Will Know Us By the Trail of the Dead!
>February 2002
Raising the Fawn has finally found a permanent drummer! Jon Drew is a great drummer and engineer who has played in a bunch of indie groups including Secret Agent and Two Line Filler. The whole band is excited to finally be able to move forward as a unit.
They are now practicing new material with Jon and getting ready to record the next CD. His live debut with the Fawn will be a couple of Toronto dates. These shows should help them gel as a band before they hit the studio.
Speaking of studios, John's other band, Broken Social Scene, is presently recording a full-length effort at Stars and Suns Studio in Toronto. The songs are sounding great and are including some sweet guest appearances by members of Stars (the band, not the studio) and Metric. The band itself is made of many local 'heavies,' such as Kevin Drew (KC Accidental), Brendan Canning (ex-By Divine Right, ex-hHead, Cookie Duster), Andrew Whiteman, Charles Spearin (Do Make Say Think), John Crossingham, and former 'Fawn drummer Justin Peroff.
Songs on this record will be split between the calm instrumentals of BSS's 'Feel Good Lost' debut disc (made when the band was just Kevin and Brendan) and some full-on rock orchestras with vocals, horns and whatever else is found lying around.
By the way, don't forget to check out Do Make Say Think's new CD '& Yet & Yet' out on Constellation records in February. It is absolutely incredible.
Here are the Fawn's live dates:
Feb. 10th @ Lee's Palace Wavelength 2nd anniversary and 100th show. w/Gesundthit, Creeping Nobodies and more
Mar. 1st @ The Horseshoe Tavern CBC and Chart magazine's CMW showcase w/Smugglers, More Plastic, Bodega and more. RTF on at 8:30.
>December
Happy holidays and wishing a wonderful season to everyone! Raising the Fawn are keeping themselves busy by recording some new material for you so unfortunately there will be no live shows for a few weeks while they do this. To tide you over, their s/t CD is on sale by mail in the Music section of the website and you could always catch up on your reading by checking out Raising the Fawn in the Press section! Just click the navigation on the left and peruse away! Take care everyone!
>November
Please check the touring section to find out about the latest RTF tour dates. The Fawn have one or two new ones listed in Toronto and Windsor, but that will be it until the New Year as they are planning on hibernating for a while to record material for a NEW album which will most likely be released in 2002. Celebrate the year with these final two shows in Windsor (at the Press Club w/Anneke's Star) and in Toronto (Lee's Palace - for Wavelength - w/Bluebird) for 2001! Happy hibernating fawns!
>September
THIS JUST IN!
Raising the Fawn are looking for a new drummer. Justin unfortunately will be leaving the band soon because he has other projects that he is committed to right now that need his attention. Anyone (male or female) are encouraged to apply for this new position within the band, but RTF need someone who can be patient with them as well. So female or male please help them out! Drummers can email John Crossingham at thefawn@hotmail.com for more information.
What's up in September? Please check the 'tour' section for more info on dates as Raising the Fawn move forward to play the Mindbomb in St. Catharines on Thursday the 6th and then head on over to play the Losing Today Festival and the *Fantastic! Pop Festival in early October.
>July
What's UP?
Raising the Fawn have been taking some time to learn some new songs and practice and prepare for their special show on August 30, at the Rivoli, in Toronto (check out the 'tour' section for details). They will be playing with a few other bands, hopefully 'Barzan' who write beautifully spacious songs...
They are all very excited about having Barzan play with them, and it is likely that Kevin Drew who plays with John in Broken Social Scene, may be assembling something special for that night! Stay tuned!
New Album in the Works
Also in Raising the Fawn news, John has been demoing some songs for a new Raising the Fawn record which they will record this fall/winter with Kevin Drew producing... According to Julie Booth, all of the songs already sound amazing, and they will be playing and recording them with a full band which they are all very excited about. Stay tuned for a new section to be added to the website to include Raising the Fawn's record picks of the month! Julie's working on the material for this right now so we should have it added and online soon!
>June
Paperback Writer:
After eight months with the band, Lesa Hannah has left Raising the Fawn. With a budding career as a fashion journalist, Lesa just didn't have the time to commit to learning new material. Or as she loved to put it, "I didn't do my homework." Oh, and just to settle any nasty rumours that could start up through this, Lesa and John are still very much a couple, so cool it you gossip types.
New Drummer for Raising the Fawn:
Our new drummer is Justin Peroff. Justin and John are already playing together in the Broken Social Scene live band and Justin's other credits include work with Do Make Say Think. The new band has begun practicing and the June 15th show at Lee's Palace with The Clientele will be his debut. Come out and wish him luck!
>May
As of May, there are a couple of announcements from John as Raising the Fawn continue to keep up their furious pace of musicalicious concerts and news!
New Shows
June 15th at Lee's Palace with Merge recording artists, The Clientele. Check RTF's other listings as well over in the 'tour' section of the site!
Read Up!
An interview with Raising the Fawn will appear in the May 10th issue of Toronto's Eye Weekly Magazine. Be sure to check it out in print or online at www.eye.net.
Compilation News with AntiAntenna
The '20 Year Design Theory' compilation is to be released in June. Check out the dirt here [click on the fawn below to link].
Raising the Fawn get added to the Local Spotlight in an April issue of Toronto's NOW magazine. Check out the above picture in its glory over in the 'photos' section. Way to go guys!
I know many of you have been clamouring for mp3's by the Fawn, so here we have it -- Now That You're Awake -- in the 'Listen' section over at Umbrella Music! The link for Umbrella Music will be listed here as well as being available in the .music. section for reference when it moves down in the news section in the weeks to come.
The Fawn have a brand spankin' new review for their new s/t CD via Eye Magazine's On Disc section from the March 22nd, 2001 issue. Please head over to the .music. section for more on that!
Rumour is that RTF also played a show this past Saturday on March 31st at a Church on the corner of Bond and King in Hamilton (St. Cuthbert's Church to be exact). Unfortunately, I didn't see the note for this listing in time to post it myself, but hopefully a lot of people made it out to the show -- I'm sure the band will have a lot to talk about regarding what it was like playing there! Big thanks to everyone who made it out!
Raising the Fawn's new fantastic CD was released March 27th, 2001! These CDs are available at Raising the Fawn shows and at the following record stores as well:
In Toronto : Soundscapes [572 College St.]
Rotate This [620 Queen St. W.]
In St. Catharines : Tantrum [304 St. Paul Street]
Station to Station [38 James St.]
Now go buy it! ;-}
>March
March is the month of the Fawn!
First off, we play w/Royal City and St Louis' The Potomac Accord at Ted's Wrecking Yard on March 16th.
Then, Raising the Fawn opens for Scottish superstars Mogwai at the Opera House March 25th. No that is not a typo!
We will be appearing in NOW magazine's Local Spotlight on March 15th as well.
Finally, the CD will be released on March 27th.
It is mastered and sounds fucking great, if I do say so myself! There are 10 tracks, as follows:
Autumn
Cableknit Clouds
Scent So Sweet
Sleeping Trees
The Thaw
Now That You're Awake
Selene
Some Things Don't Heal Easily
Coup d'ete
New Moon, Goodnight
Spread the word! We'll be coming to Windsor soon!
>January
John has been recording a new song called "On February 2nd" for a compilation. This comp is going to be the first release for a new label out of Belleville called The antiAntenna Project.
Here's what John has to say, "I'm really excited about this song--it has lots of neat things like backward drums and noise and these weird low octave drums, and it also marks the first time Julie is singing on a recorded song. The album is still in a bit of limbo, but I hope to have it out by late March."
Look forward to more news in March!
.